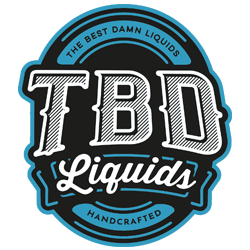 We would like to express our deepest gratitude to our customers for the last 10 years.

Our mission was to help individuals quit smoking cigarettes, and we're proud to have made a difference in many lives.

Regrettably, due to recent decisions by the FDA, our small business is compelled to close its doors.

We thank you from the bottom of our hearts for making this such an unforgettable journey.
Shipping Information
We do not pre-send shipping confirmation emails. Once you receive a shipping confirmation email with your tracking information this means that your order has been mixed, packaged, and picked up by USPS. Tracking can take up to 48 hours to update from "shipping label created" to showing the pickup/departure scan. This depends on our carrier and if they scan the packages or not before they reach San Francisco. 
We currently ship to all international countries. Please send us an email if we need to do anything special for customs to ensure safe delivery. We can accommodate most requests. All international shipping is done via USPS First Class International.
If there are any issues with international shipping just let us know and we will resend the order or refund the order (your choice).
Any domestic shipping issues must be missing for over a week (from last tracking update) and we will resend the order. We bear full responsibility for any mistakes USPS makes. We'll always make sure you get your order or your money back.